Champion Driving School - Saline
Champion Saline is Conveniently located at 958 E. Michigan Avenue in the Oaks Shopping Plaza near Dollar Tree.
We offer the highest level of Driver Education available in the area with smaller class sizes and personalized, professional instruction. And unlike other programs, you can complete Segment One in just three weeks. That's only 12 class sessions!!

Show Class list
| | | | | | | | |
| --- | --- | --- | --- | --- | --- | --- | --- |
| Date | Monday, September 13th 2021 | Tuesday, September 14th 2021 | Wednesday, September 15th 2021 | Thursday, September 16th 2021 | Today | Tomorrow | Sunday, September 19th 2021 |
| CLASS | | | | | | | |
| Date | Monday, September 20th 2021 | Tuesday, September 21st 2021 | Wednesday, September 22nd 2021 | Thursday, September 23rd 2021 | Friday, September 24th 2021 | Saturday, September 25th 2021 | Sunday, September 26th 2021 |
| CLASS | | | | | | | |
| Date | Monday, September 27th 2021 | Tuesday, September 28th 2021 | Wednesday, September 29th 2021 | Thursday, September 30th 2021 | Friday, October 1st 2021 | Saturday, October 2nd 2021 | Sunday, October 3rd 2021 |
| CLASS | | | | | | | |
| Date | Monday, October 4th 2021 | Tuesday, October 5th 2021 | Wednesday, October 6th 2021 | Thursday, October 7th 2021 | Friday, October 8th 2021 | Saturday, October 9th 2021 | Sunday, October 10th 2021 |
| CLASS | | | | | | | |
<! for footer>
---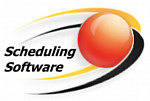 registration-software.net
Click on logo to contact support
Privacy Policy