Champion Driving School - Lincoln High School
Champion has been at Lincoln High School longer than ANY other driving school and offers the highest level of Driver Education available.
Champion is the only company that utilizes the newest program approved by MDTSEA.
We do NOT charge any additional hidden fees.
Champion Driving School is the LOWEST COST provider at Lincoln High School.

Show Class list
Date

Monday, September 13th 2021

Tuesday, September 14th 2021

Wednesday, September 15th 2021

Thursday, September 16th 2021

Today

Tomorrow

Sunday, September 19th 2021

CLASS

Date

Monday, September 20th 2021

Tuesday, September 21st 2021

Wednesday, September 22nd 2021

Thursday, September 23rd 2021

Friday, September 24th 2021

Saturday, September 25th 2021

Sunday, September 26th 2021

CLASS


4:30PM

Segment Two Class begins at the Lincoln High School Location

Date

Monday, September 27th 2021

Tuesday, September 28th 2021

Wednesday, September 29th 2021

Thursday, September 30th 2021

Friday, October 1st 2021

Saturday, October 2nd 2021

Sunday, October 3rd 2021

CLASS

Date

Monday, October 4th 2021

Tuesday, October 5th 2021

Wednesday, October 6th 2021

Thursday, October 7th 2021

Friday, October 8th 2021

Saturday, October 9th 2021

Sunday, October 10th 2021

CLASS


2:30PM

Segment One Class begins at the Lincoln High School Location
<! for footer>
---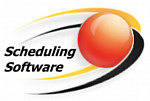 registration-software.net
Click on logo to contact support
Privacy Policy