You are making a reservation for 9:00 PM for Golf Simulator 1 on Sat - 16 - Oct (history) - 2021
Simulators will re-open on October 15th. Hours of operation 6pm to 10pm daily. Please note due to the Ontario Governments mandate a vaccine certificate will be required to enter the indoor facility unless an exemption is provided.
Regular operating hours will resume on November 1st.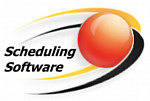 Privacy Policy